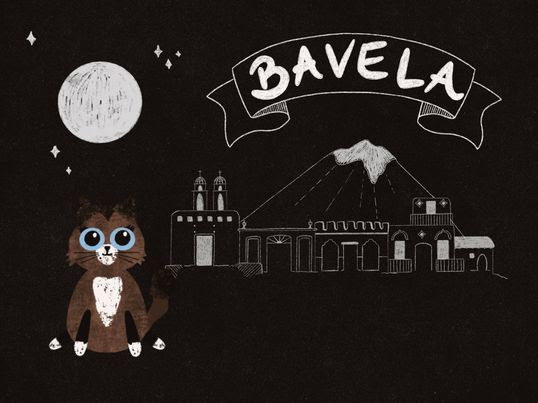 Bavela is a show for children created by Stick & Bow and composed by Jason Noble.
Stick and Bow contacted me to help them build a tool allowing them to go through all the illustrations and animations of the show using only their foot with a pedal. They had to play theirs instruments, act, read the music and also trigger animations. The system had to be the simpliest possible to let them concentrate on their playing. To make this possible, they wanted to use a Bluetooth pedal that they use to turn sheet pages. 
I used TouchDesigner to create a queue system and receive the pedal's signal. While treating it Touch was also sending informations to Resolume. Through OSC TouchDesigner drives Resolume and indicate what clip to play on screen. 
Building what was supposed to be a simple system appeared to be more difficult that planned. I had to deal with Bluetooth disconnections, CPU and GPU performances not to burn the computer all with maintaining good video et image resolutions ! The technical challenge was really worth it as soon as I saw the band play the show and have fun with the visuals without having to worry about technical issues. All of it with the simplicity of pressing a pedal !